Time again for what's becoming an NCDMC tradition! The annual Picnic Day parade at UC Davis. It was a blast as always, with plenty of people to amuse and impress. I had hoped to have 10 cars but schedule conflicts kept us down to 5 this year. Next year is the 100th anniversary of the event, so I hope we can really have an amazing owner turnout!
Here are some photos from the day: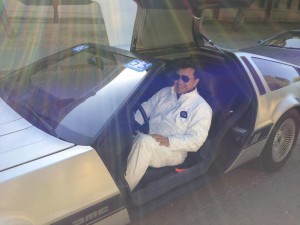 Ryan, looking snazzy in his new car and Tyvek suit. We're hoping next year he puts a trefoil on the back.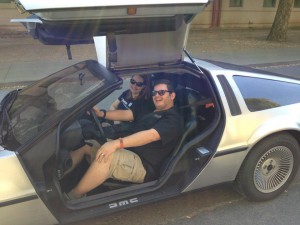 Me and Kate rolling on by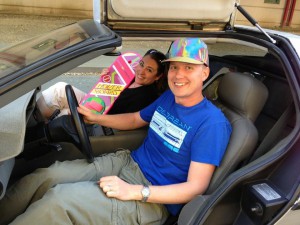 The Proehls with their BTTF props
If you click the link below and get to 1:04, you can see Heather zooming on by with her hoverboard. https://www.aggietv.org/portfolio/99th-annual-picnic-day-2013/
See you all next year!