And no, not the one on my waist…
With an upcoming club drive taking us down the coast, I decided there was no better time to make sure my spare tire was up to snuff. The 32+ year old factory one was still in the car, and rubber that old doesn't exactly inspire confidence. I found that Tire Rack sells a properly sized (T125/70D-15) Kumho for only $52. Add shipping and a mount/balance to that and I have a little bit of confidence in my trunk for only about $75.
A few photos, of course..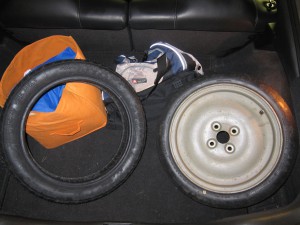 Old and new tire (new on the left, old still mounted)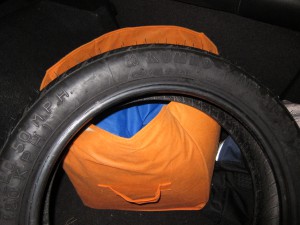 Detail of the new spare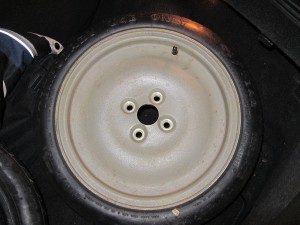 Old spare – never been driven on and in cosmetically flawless shape. But too old to trust.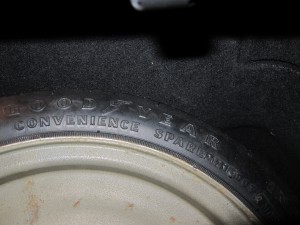 Closeup of the old spare